Crimson/Ebony Cape-Shawl-Wrap
This versatile cape can be worn in 6 different ways…  as 2 long reversible wraps, 2 medium-length reversible capes, 2 artsy style reversible capes.
Click here… for sample video demo
.
Crimson/Ebony
$249 – $295.00 USD
Only 1 available (each color)
Overview
Handmade item
Description:  (6 in 1) Faux leather cape.  Made from new technology faux leather that feels as soft as  genuine leather.
 Available in Crimson (red) or Ebony (black), with/without acrylic metallic stencil.  Without stencil $249, with stencil added $295.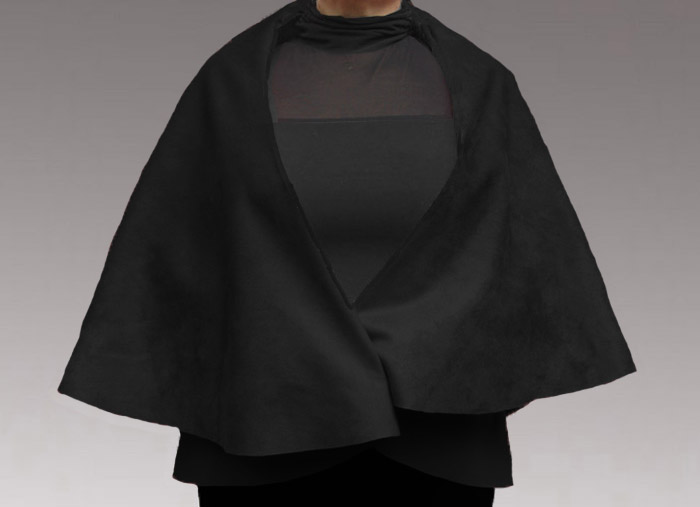 Faux leather cape/wrap -Without Stencil
Choose Cape color
$249.00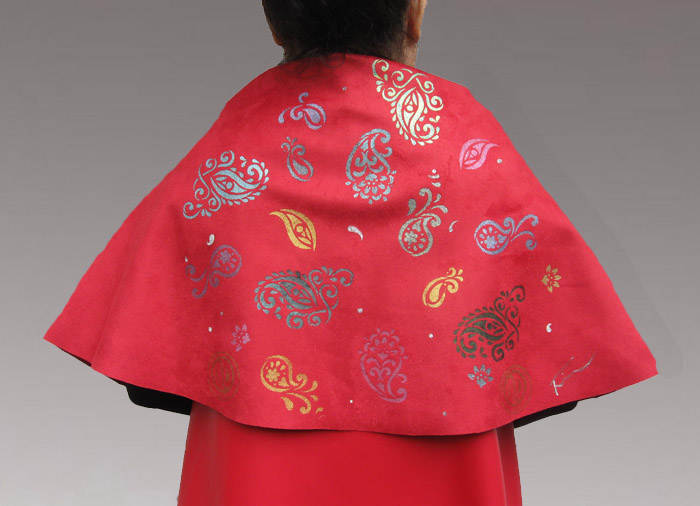 Paisley-Stenciled faux leather cape/wrap
Choose Cape color
$295.00